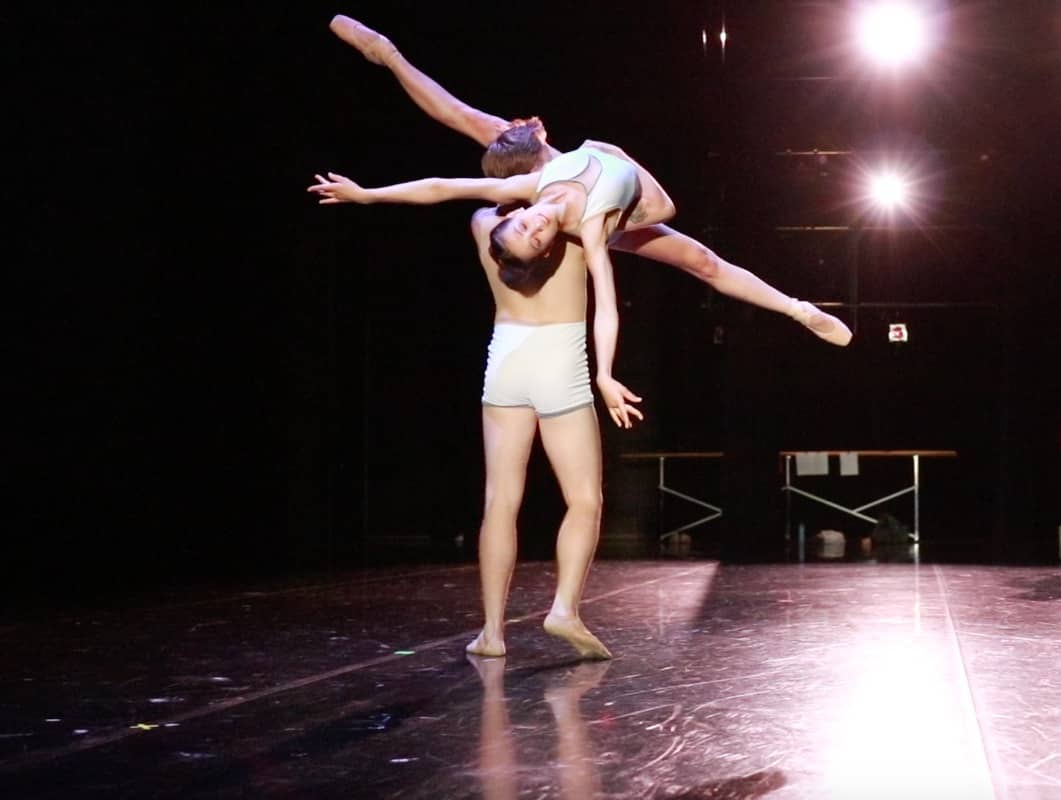 Hill City Boys & Girls Club
2021 & 2022
Lake Andes Public Library
2021
Sioux Falls & Surrounding Area Masterclass
FREE Public Masterclass Series
2021
Sioux Falls Arts Market
2020
Beresford Elementary School
2020
Headlights Theater
2020
TIS THE SEASON
December 11th & 12th, 2021 at the Washington Pavillion
Sioux Falls, South Dakota
South Dakota Ballet & the South Dakota Symphony Orchestra joined forces for their first collaboration as part of the Symphony's "Tis the Season" performance. Pete Leo Walker & Madeleine Scott danced the famous "Grand Pas De Deux" while accompanied by the renowned South Dakota Symphony Orchestra.
ONLYHUMAN
June 24th, 2021: 7:00 PM at the Washington Pavillion
Sioux Falls, South Dakota
South Dakota Ballet is incredibly excited to announce our upcoming production, "Only Human" featuring artists from American Ballet Theatre, Pacific Northwest Ballet, Hubbard Street, Los Angeles Ballet, and more. Let us take you with us on our journey "back to normal" with a one-of-a-kind contemporary ballet performance that explores the innate human desire for authentic and meaningful connections through a variety of engaging choreographic works such as Eloy Barragán's "HUMANOS" and several new premieres by Kyle Davis and Madeleine Scott. In addition, South Dakota Ballet is pleased to present our local talent as the opening piece in this world-class performance to provide an opportunity for the future artists of South Dakota to work alongside our professional artists.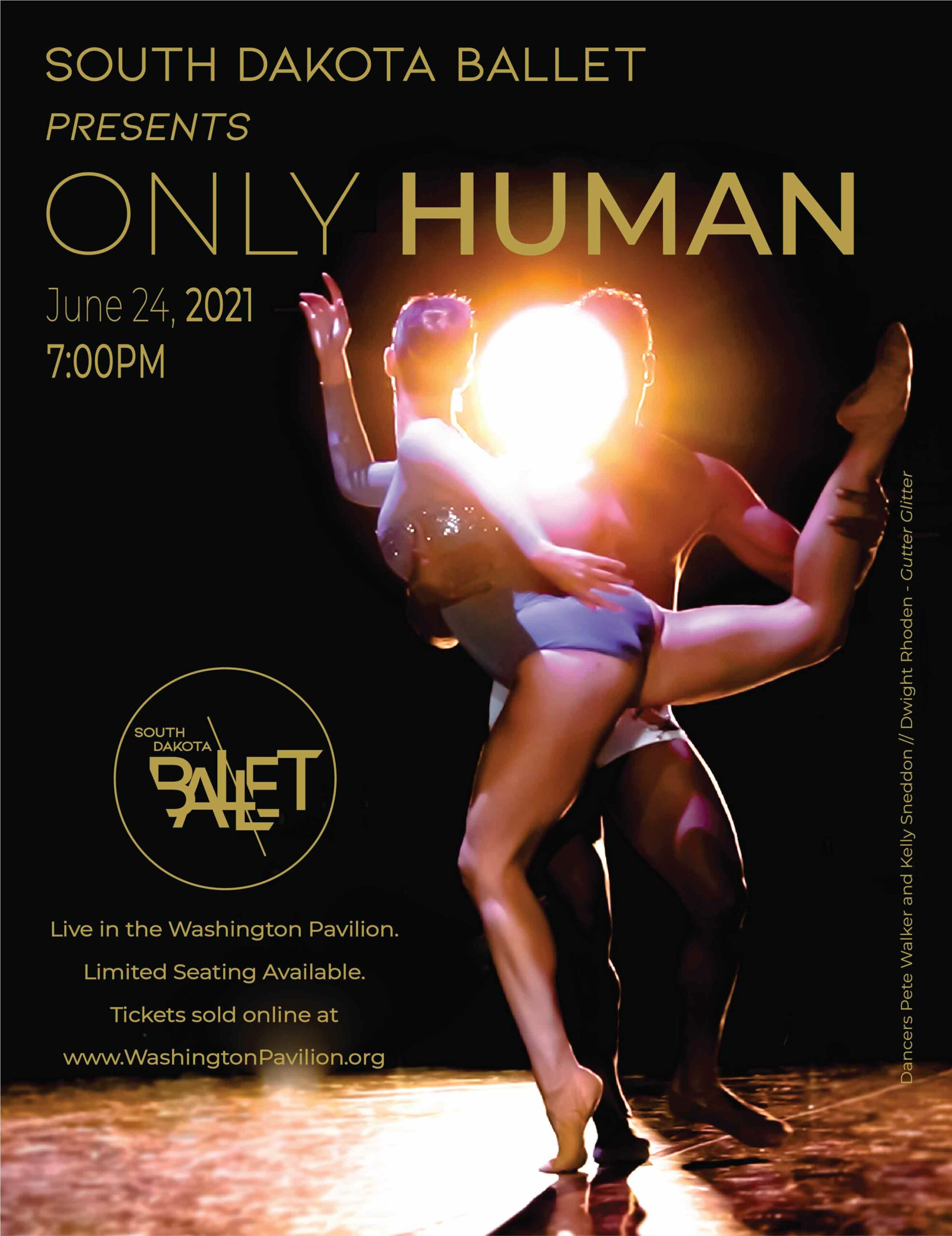 ONLY HUMAN SUMMER INTENSIVE & GALA PERFORMANCE
June 14th – June 24th, 2021: 10:30 AM to 5:30 PM
Sioux Falls, South Dakota
The 2021 South Dakota Ballet Summer Intensive and Gala Performance offers an inspiring, yet equally challenging program led by world-renowned faculty offering a diverse range of classes. This 10-day immersive program offers training in classical ballet, pointework, classical variations, contemporary repertoire, modern technique, classical ballet partnering, contemporary class, and more. There will also be opportunities for the summer intensive participants to observe open rehearsals with the professional dancers as they prepare for the gala performance.
Participants from the intensive are invited to dance alongside professionals from major companies across the US at the Gala Performance on June 24th at the Washington Pavilion. Dancers may opt-out of the Gala Performance, however, the administration must be notified via email (info@southdakotaballet.org) no later than May 21st, 2021. All intensive dancers will attend the performance free of charge.
FACULTY
Sarah Gabrielle Ryan (Pacific Northwest Ballet)
Kyle Davis (Principal Dancer Pacific Northwest Ballet)
Rachel Richardson (American Ballet Theatre)
Kaya Wolsey (Aspen Santa Fe Ballet)
Myles Woolstenhulme (SALT Contemporary Dance Company)
And More!
Email: info@southdakotaballet.org to get further information.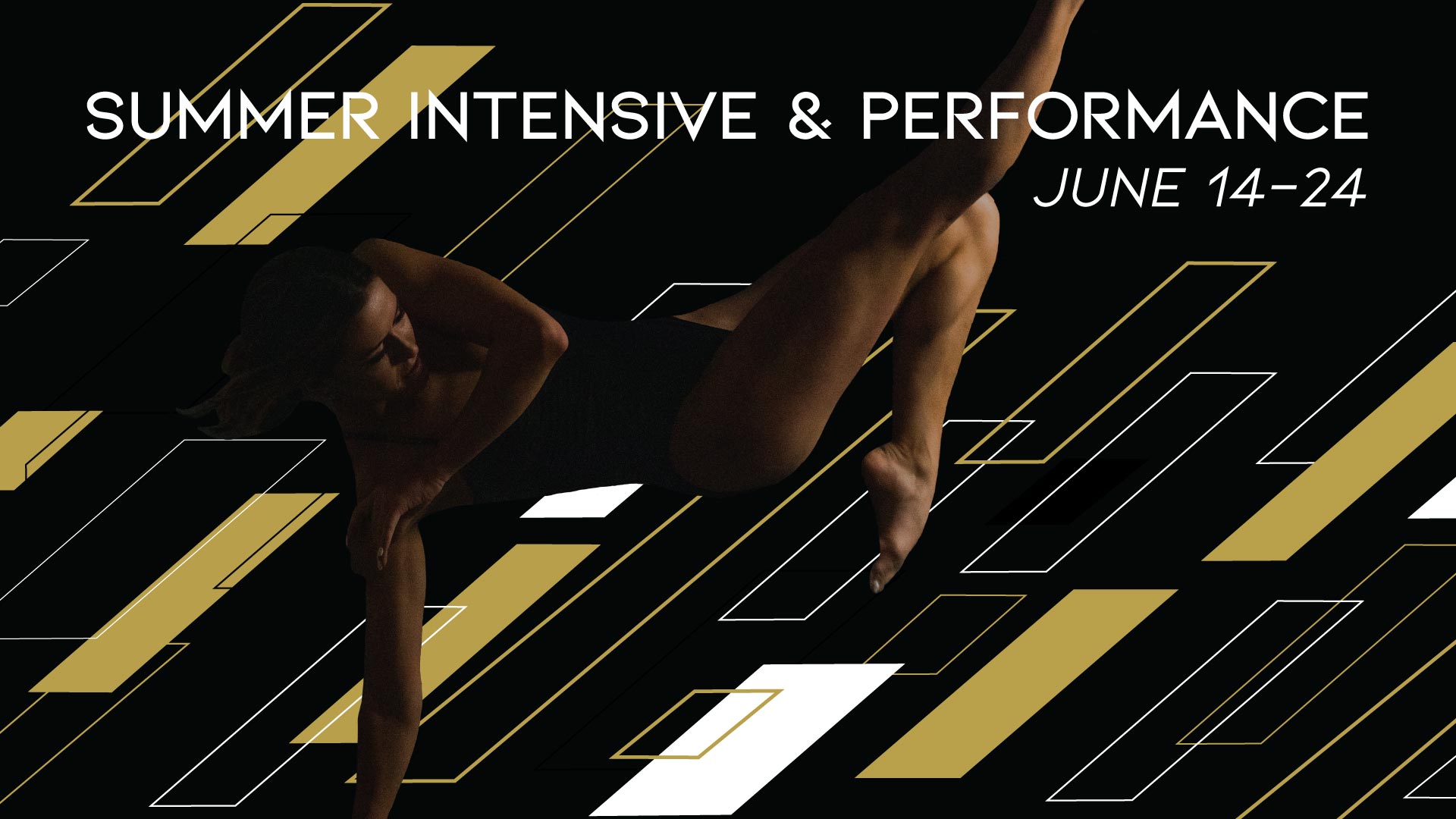 En Avant
October 9th, 2020: 7:00 PM in the Mary. W. Summervold Hall at the Washington Pavillion.
South Dakota Ballet presents En Avant, an energizing evening of notable works that will leave you inspired and looking forward to the future of South Dakota's first professional ballet company. Come escape to the theater and be blown away by the artistry of our dancers joining us from American Ballet Theatre and Aspen Santa Fe Ballet.